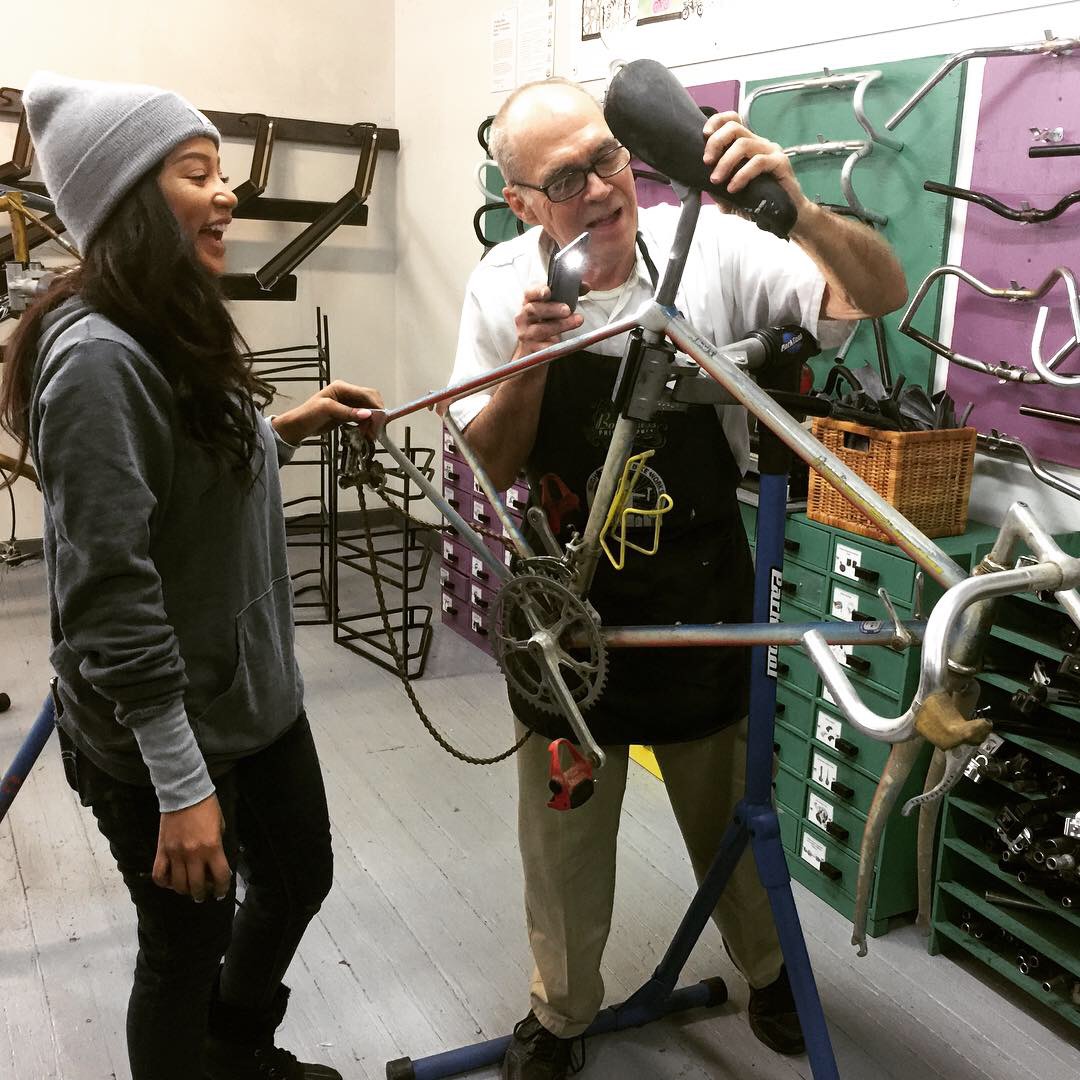 Tuesday 6:30PM - 9:00PM
Wednesday 6:30PM - 9:00PM
(Women /Trans /Queer Only)
Thursday 6:30PM - 9:00PM
Saturday 12:00PM - 4:00PM
Sunday 12:00PM - 4:00PM
Use our tools to fix your bike
We make our professional bike shop accessible to the public. Imagine you are able enter the repair zone of your favorite bike shop and get work to on your bike with the advice and support of the shop mechanics. That's what Bike Church is all about. We have specialty bike tools and repair stands available for use. We sell used bikes, parts and some new items as well (tubes, chains etc.). All sales support NBW's youth programs.
What if I don't know how to fix my bike?
You're in luck! There are volunteers available to help you figure out what is broken and how to fix it. Don't be afraid to ask a volunteer for help - that's exactly why they are there!
Is there a fee?
Bike Church is a donation-based program. We don't charge an hourly rate for a repair stand or for tool use. Instead, we ask Bike Church patrons to pay what they can and do a quick chore before they leave. It has been working for nearly 20 years.
Do I need to make a reservation?
No, just be sure to come during our Bike Church hours listed above.
Can I buy a bike at Bike Church?
Yes, our refurbished bike rack is available for the public to test ride used bikes. We also sell bikes in "as-is" condition. These bikes we usually need repair work before they can be ridden. You can use our shop to make those final repairs. Or, if you are strapped for time, we encourage you to take it to another local bike shop for repairs. At present, we are not able to do repair work for individuals.
Wednesday is Women and Trans Night
Wednesday Bike Church is limited to those identifying as women or transgender, which includes all gender identities beyond cisgender, i.e. transgender, genderqueer, nonbinary, genderfluid, and so on. We hold this space for women/trans/queer people in an effort to make cycling more accessible to women/trans/queer folks who may find all gender shops unwelcoming or unsafe.